The following are excerpts from from Jill Galvez regarding the new CCDC sponsored shuttle program:
We're thankful to the CCDC, CARB, Circuit, and city staff, and the $2M in grants to make FREE door-to-door electric shuttles for seniors 55+ in Northwest Chula Vista in early 2022, a project three years in the making that I started working on during my first month in office.
…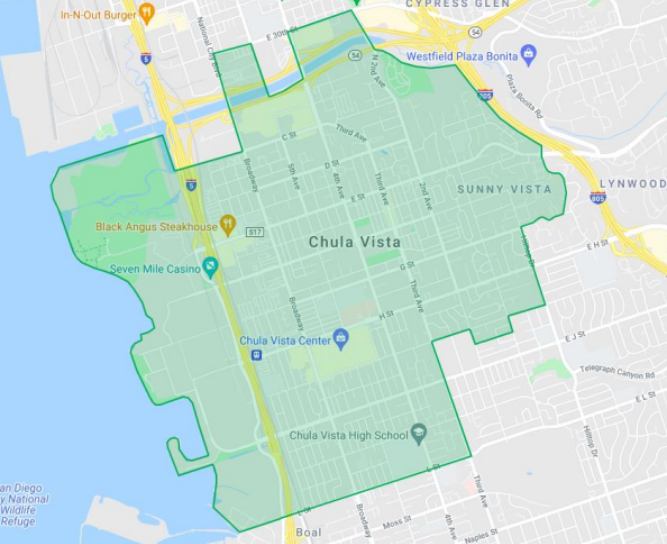 Council accepted (4-0) 10/12/21 grant funds of $997,833 from the California Air Resources Board, and $1,000,000 from the Community Congregational Development Corporation, and accepted an agreement with Circuit Transit, to provide FREE door-to-door electric shuttle services for seniors 55+ in Northwest Chula Vista, 12 hours a day, 5 days per week, managed by the city and operated by Circuit. Click here to watch the presentation, here for the map showing the service area, or here for the staff report. Thank you, thank you, thank you to Daniel Kramer of Circuit, city staff Dennis Gakunga, Stacey Kurtz, Maria Kachadoorian, Bill Valle, Barbara Locci, Michael McDonnell, Glen Googins, Eric Crockett, and the wonderful board members of the CCDC: Laurie Orange, David Hand, Jerry May, Nancy and Wayne Holiman, Ruth Jones, Mike Green and Jessica Ripper.
…
The full article can be found here:
https://mailchi.mp/19d5c82bc1e1/chula-vista-district-2-november-2021-newsletter-jillgalvez?e=db49688a83